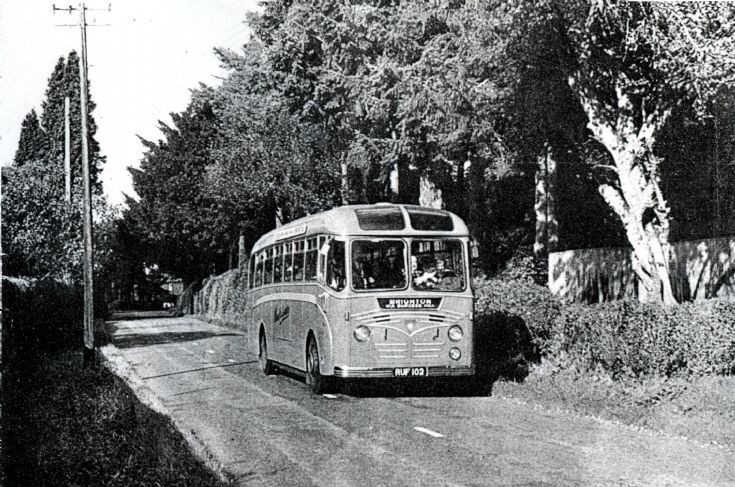 The Slaugham Archive
Southdown bus service in Handcross (1 of 2)
This was a familiar sight from around the middle of the last century. It is a Southdown coach in its green and yellow livery on a scheduled service just about to pass the north lodge of Nymans in Staplefield Road, Handcross.
It will have set out from London and the sign at the front indicates it is heading to Brighton, via Burgess Hill.
The Southdown Bus Company owned dozens of what we now know as "cherished" number plates with almost all of them starting with three letters, the final two being"UF".
The plate here is RUF 102 which tells us it was one of a batch of this model purchased new in 1956/57. It was a Commer TS3 with a Beadle integral body and powered by a 3-cylinder opposed-piston two-stroke diesel engine. Whatever that may mean!
RUF 102 was withdrawn from service in 1968 and sold to Marfleet Construction in East Yorkshire. Almost certainly without its registration plate!
The Large Version shows a close up although the quality is somewhat less than perfect.
Select Open Document to view the double-sided leaflet showing the same run but from 1948/49. I note that at Handcross the tickets were available to purchase at Hoadley Bros.
View Large Version
Open Document
Picture added on 24 June 2019 at 19:56