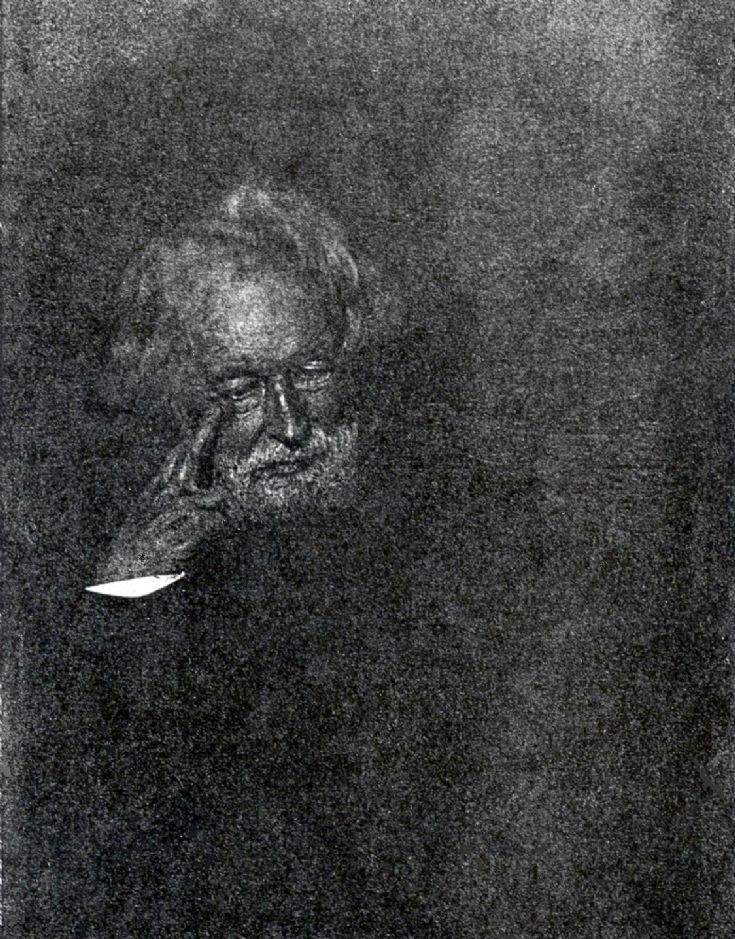 The Slaugham Archive
St Mary's church at Slaugham (3 of 6)
This atmospheric photograph is of Rev. John Oliver Wylliams Haweis (1806-1891) who was Rector of Slaugham from 1874 to 1886. The source of the light is a mystery to me; there was certainly no electricity or batteries when it was taken, probably shortly before his death.
Reverend John used to model figures from the clay found at the Furnace Pond. At one time, two pieces of his work were in the Vestry at Slaugham Church. I wonder if they are still there!
The Large Version shows a close up.
Mrs Ena Tulley's memoirs included extracts from Miss Hugolin Olive Haweis' recollections of her childhood and in particular the death of her grandfather pictured above. It is called "From Four to Fourteen" although Hugolin was 18 years old when her grandfather died. She remained unmarried and died is Sussex in 1958 aged 85, the same age as her grandfather.
Hugolin mentions two local men who assisted her grandfather with the horses. Almost certainly one was Frederick Laker who was described as a retired coachman in the Census return. He lived in a cottage on The Green with his wife, Caroline. The other was Thomas Jeffery, a coachman and groom who lived in The Street, Warninglid with his wife, Ellen, and their three children.
Select Open Document to read the extracts. All of the words are recognisable but some of the meanings appear to have changed in the last 125 years.
One of the hymns sung at Rev John Haweis' funeral was "A few more years shall roll", which meant nothing to me, but I was suitably impressed when I found it on YouTube. To listen to it, select "Links" above and then select the name of the hymn. The recording plays the first two verses only.
View Large Version
Open Document
Picture added on 21 April 2019 at 12:38