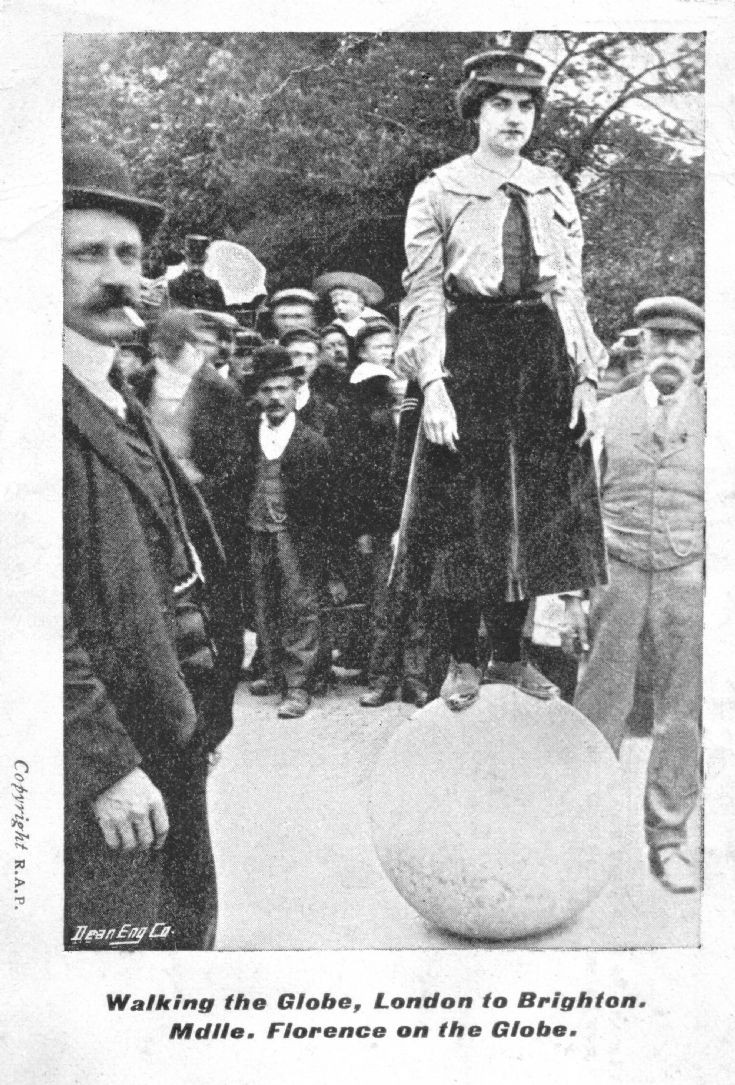 The Slaugham Archive
Walking on a ball in Handcross (1 of 2)
Here follows a series of photographs of events that took place in the High Street in Handcross which you wouldn't expect to see on a normal day!
In 1903 Madame Florence travelled from London to Brighton by walking on a large ball. There is some confusion in that of the two postcards in the archive she is described as Madame on one, and Madamoiselle on the other! See
picture #2393
.
I was also confused by the fact that to move forward she would have to walk backward on the ball!
How she managed to ascend Pease Pottage Hill and descend Handcross Hill is beyond my comprehension, particularly as both hills are significantly less steep now than they were in 1903!
The Large Version shows a close up.
My father wrote on this subject for the parish magazine and the article can be found by selecting Open Document.
View Large Version
Open Document
Picture added on 08 November 2018 at 16:49
This picture is in the following groups
People