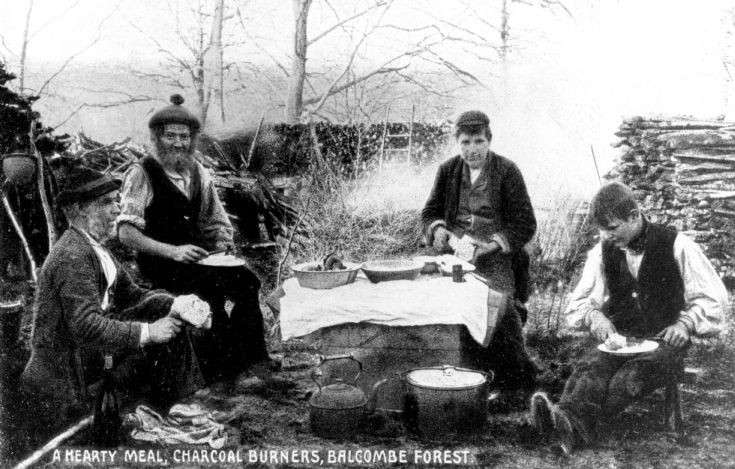 The Slaugham Archive
Charcoal burners in Balcombe Forest
The photograph shows a group of charcoal burners somewhere deep in the Balcombe Forest.
The picture may not have been taken in the parish of Slaugham but their forebears may well have supplied charcoal to the furnaces smelting iron next to the several local hammer ponds particularly, in this iinstance, the one next to Nymans lake.
The men may have led a remote and lonely life but it is nice to see that something akin to a tablecloth covers their dining room table!
They are surrounded by stacks of coppiced wood awaiting its turn to be converted into charcoal.
Behind the men, smoke is rising from a fire starved of oxygen which burns off volatile compounds and turns the wood into carbon, called "char". The whole process can take days before the charcoal is ready for removing.
The Large Version shows a close up.
View Large Version
Picture added on 17 September 2018 at 15:43
This picture is in the following groups
People
Comments: