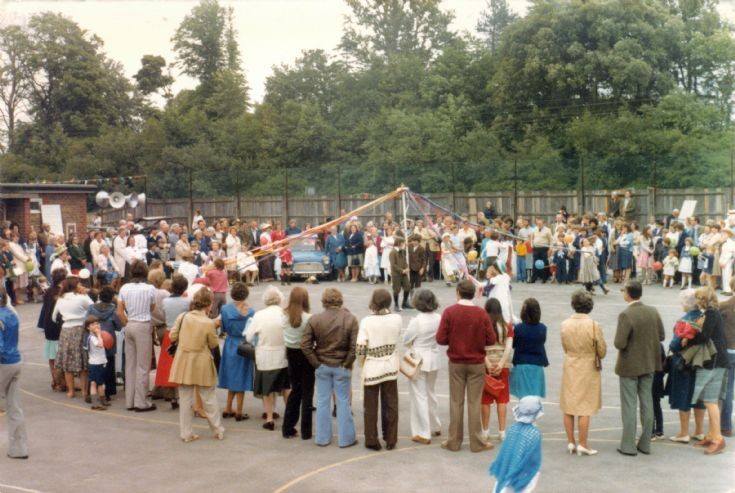 The Slaugham Archive
Handcross School centenary Maypole dance (4 of 13)
One of the highlights of Handcross School's centenary celebrations was the maypole dancing. This was vigorously performed by the children, although the end results were sometimes fairly chaotic.
I was one of a dozen middle-aged former pupils of the school who were taught by Mrs Lily Jakes on how to dance around the maypole with military precision. As soon as the official performances were over we started up the music and showed the younger generation that we had lost none of our poise and grace!
Among my dancing partners were Gerald Cosens, Tony Cosens and Daphne Mitchell.
The Large Version shows the dancers in single file, with little sign of weaving around dancers coming in the other direction. Of the seven dancers (count the feet) one is going counter-clockwise but the other six are all travelling in the same direction!
Select Open Document to view four more pictures.
In the last photograph I think the teacher has just told the stunned dancers to accurately and precisely retrace their steps to unravel their ribbons!
View Large Version
Open Document
Picture added on 08 August 2018 at 14:12