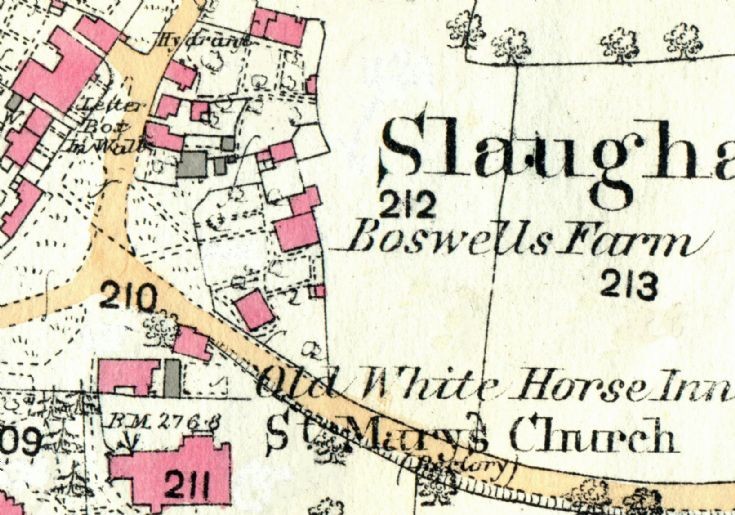 The Slaugham Archive
Bosworth and Rock Cottage, Slaugham (3 of 3)
The picture is of a very small fragment of a colourful map of 1874. It is interesting, and confusing, to see that Bosworth's Farm was named as Boswells Farm on the map.
I assume that the "Hydrant" in the street is what is now known as the village tap standing outside the old post office. (See
picture #211
) I wonder what the so-called hydrant looked like when the map was surveyed 144 years ago!
Am I correct in saying that the benchmark on the church is surely still there?
The Large Version shows a close up.
Open Document to view the census returns for the years 1871 to 1911.
Other photographs and information on the two houses can be found at
picture #192
,
picture #193
,
picture #205
,
picture #470
,
picture #1140
,
picture #1141
, and
picture #1158
.
View Large Version
Open Document
Picture added on 15 July 2018 at 20:56
This picture is in the following groups
People