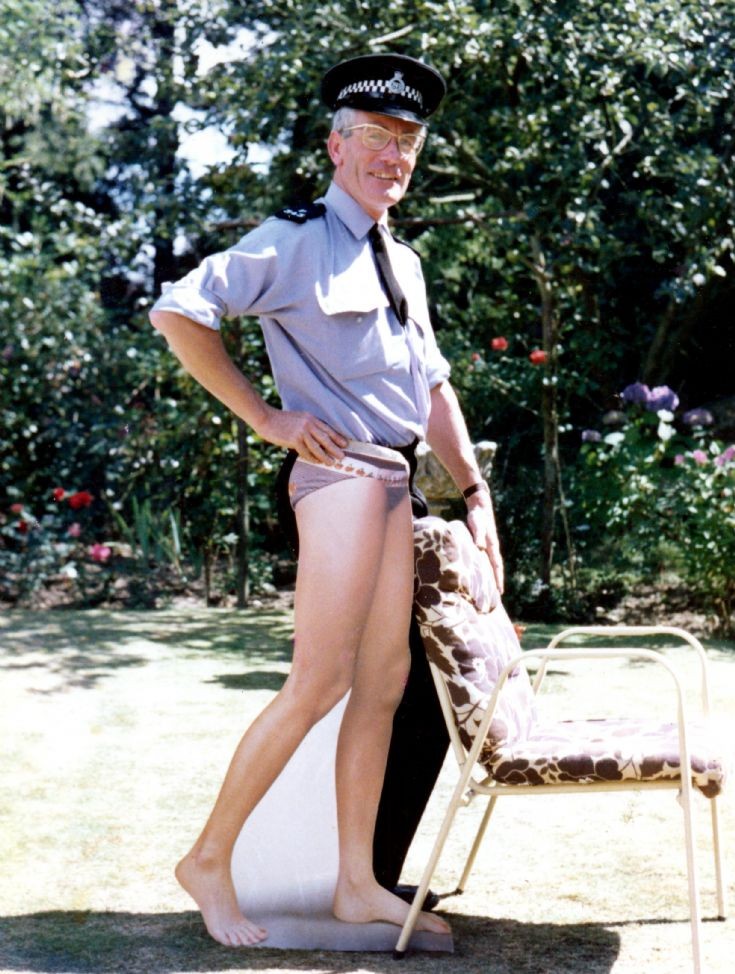 The Slaugham Archive
PC David Pearce goes incognito (5 of 5)
Not many people know this but former Handcross policeman, David Pearce, takes great care of his legs with regular shaving and using other skin care products. It comes in particularly useful when he has to infiltrate a gang and go incognito, often as a female!
Or, it could be that he called in on my father, Roger Ray, who had just acquired a full-size cardboard cutout of a bikini-clad young lady, advertising Kodak. By carefully adjusting his clothing the above illusion was created.
But which is true?
The Large Version shows a close up. But not for the fainthearted!
Click on Open Document to see a newspaper photograph from 11th December 1981 showing a contrasting image of PC Pearce wearing his cape on the Handcross bridge in a snowstorm. The faint image of All Saints church can be seen on the left.
With thanks to Bev Ansell for supplying this.
View Large Version
Open Document
Picture added on 10 July 2018 at 16:40