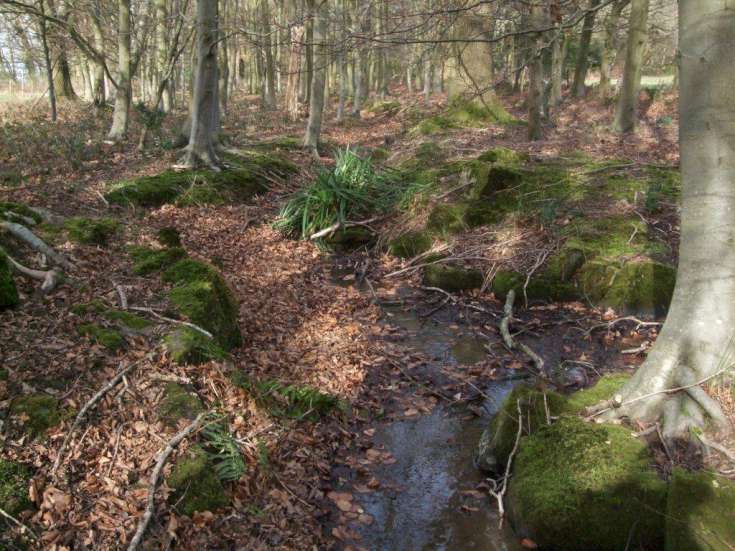 The Slaugham Archive
Woodhurst - The disappearing rock garden (2 of 2)
Here are photographs of the rock garden at Woodhurst in Pease Pottage; two taken in March 2016 and two in 1930. They illustrate how much hard work and endeavour was expended by the Mountain family and their garden staff in creating the rock garden and water feature. Seemingly this was all abandoned after they left the property.
The above view is of the rock garden today, hidden away within a belt of trees with fields either side. Originally the stream was fed from the Lily Pond further upstream, but even after recent heavy rain no water was flowing from the overflow.
The Large Version shows a view of the belt of trees which contains what is left of the rock garden. Most of the large stones from the garden were removed many years ago, presumably to create another garden feature elsewhere.
Click on Open Document to view how the same garden looked in 1930 with the work almost completed. It is striking how open it was and how much planting of young flowers, shrubs and trees had been carried out.
View Large Version
Open Document
Picture added on 04 March 2016 at 16:42
This picture is in the following groups
Woodhurst
Comments: